Our Founder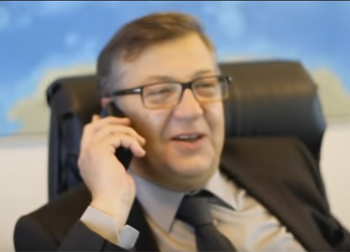 Ahmet İsfendiyar Balgüç, our founder, was born in Istanbul in 1956. He graduated from Istanbul University Department of Public Finance and Accounting in 1973, and completed his post graduate education in Istanbul University Institute for Excellence in Business Education in 1980.
Entering the petrochemistry sector with a small enterprise producing wax, Ahmet Balgüç became a prominent name in the sector in a short time with his prescient, hardworking and pertinacious character. In 1983, establishing his first factory in Izmir with his powerful ability to analyze market needs, Balgüç started producing paraffin and its derivatives.
Balgüç always mentioned the secret of his success as being fast and honest with his customers, suppliers, and staff in all conditions; he also made all his staff feel that Baykim Kimya is their own company.
Adopting sharing, endeavoring and constant improvement as his philosophy of life, Balgüç adopted fast thinking, immediate action and postponing nothing as principles. Balgüç, stating on all occasions that the success of a businessman is directly proportional to his ability of foresight, used the market conditions in his favor and establishing a factory in 2007 in Romania, he made Baykim Kimya a strong company in the sector.
Our founder, stating that "My target is not to earn money, but to make people happy, to provide business opportunities for more people, to create a much more comfortable and safer working environment, to provide benefit for my county and the people around me", enabled all his staff to band together always and succeeded in managing this huge family consistently with the help of his experience of over thirty years.
Passing away in 2012, Ahmet İsfendiyar Balgüç left us not only Baykim Kimya, but also his philosophy of life as a legacy. Balgüç's sustaining human value over material value attitude, which is in favor of innovation and improvement without compromising honesty and reliability, is an indispensable value for each employee at Baykim Kimya.
At the Baykim family, our aim is to contribute to the improvement of Baykim Kimya every day by behaving as hardworking, honest, resolved, participative, brave employees, always thinking fast and ahead, just like our founder would have wanted.